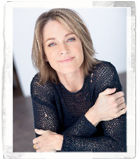 Anna Nicholas – Voiceover Talent (Berta Benz)
Anna Nicholas is an actor/writer/director whose career includes film, television and stage work. As a writer/director her films include: UNIVERS'L--an award winning, multi-lingual depiction of the LA riots of 1992, which aired on PBS; THE BIG BOWLING BALL was Oscar-nominated for best live action short. Stage plays include LU/LOU, OUT THERE RIGHT HERE and INCUNABULA, produced for radio by NPR. She is a published journalist, essayist and novelist, the author of the bio-terror thriller, HOMEGROWN: THE TERROR WITHIN, written as, CIALAN HAASNIC, and the upcoming memoir, THE REST OF MY LIFE. Nicholas is a past winner of the Santa Barbara Screenwriting Competition, the Oregon Screenwriting and Scriptapalooza Writing Competitions, and a recipient of both Walden and Tano Media Fellowships. She has twice been a finalist for Chesterfield, and the Sundance Filmmakers Lab. She enjoys helping other writers and has been dramaturge at the Ojai Playwrights Conference.
As an actress, Nicholas most recently performed in Sarah Ruhl's THE CLEAN HOUSE (2010), at the Odyssey Theatre. Other credits include POST MORTEM, by A.R. Gurney and OLD TIMES, (Ensemble Theatre, Santa Barbara) by Harold Pinter. She was writer/performer of I LOVE PARIS directed by Ron Orbach, and created the lead role in SWING LOW at the Samuel Beckett Theatre, NY. Film and TV credits include: FINAL ANALYSIS, COTTON CLUB, BLOODSTONE, FUNNY ABOUT LOVE; PERFECT STRANGERS, REMINGTON STEELE, THE WILL DURST SHOW, TOTAL REALITY and more commercials for products to cure human frailty than she can remember. She has narrated audio books and her voice can be heard on the radio and on TV.
Nicholas is also an attorney/mediator specializing in sports. She attended Mills College and holds a JD from the Benjamin Cardozo School of Law in New York as well as a Masters in Conflict Resolution from the Straus Institute.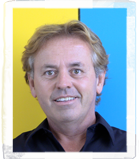 Michael Berns – Voiceover Talent (Karl Benz, Burgermeister, and Train Master) 
I started in the entertainment business doing stand-up comedy at night while attending San Francisco State University. I was discovered by a marketing person from Mitsubishi Car Company and was hired to do the voice of "Petey Mitsubishi", a 'live' animation character who promoted Mitsubishi cars at major auto shows around the country.
 Petey and I were on the Mitsu Road Tour for two years. In that time, the company that provided the "Live Animation" character to Mitsubishi observed that the "Petey" character had gone off script and was doing all kinds of improvised impersonations as part of his act (Elvis, Groucho, gameshow host, cowboys, pirates, and more). The character also sang!
Well, when they discovered it was actually me doing those things (once an improv comic, always an improv comic), they brought me into their company, where I've been doing the voices many of their custom "AniMates" ever since. See examples of them here: www.live-spark.com. I also voice commercials as well as straight ahead serious narration.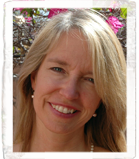 Perry Anne Norton  - Voiceover Talent (Richard Benz, Old Klara, and Thilde Benz, Grandma)
Perry Anne Norton's voice has been heard from New York to Tel Aviv. Her company, PanRight Productions supplies voice over, audio production and editing, remote interviews, podcasts and music supervision for clients across all industries, regardless of location.
Perry's background is in theater performance and music, with countless voice credits ranging from NPR, USA Networks, Pfizer, Barnes and Noble, iPhone, McGraw-Hill, independent film, online games, to media for the dot-com, podcasting and music technology industries. She has also contributed to Electronic Musician magazine and other publications regarding best practices for recording the spoken word. Her mission is to use her voice to educate and inform, and she is proud to be a part of the Gutsy Gals Inspire me team.
She still regularly studies in LA with luminaries Nancy Wolfson, Pat Fraley, Richard Horvitz and Marice Tobias.  For more information and samples of Perry's work, visit: http://www.panright.com/digital_audio_portfolio.html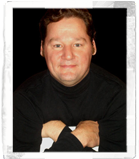 Bill Egan – Voiceover Talent (The Pharmacist) 
 Bill is thrilled to be a part of this project. He has been an actor, director, and producer for 25 years.
His stage directing credits include include Steel Magnolias (Artie Award for Best Director) The Odd Couple, The Foreigner ,PVT Wars and The Most Massive Woman Wins. 
As an actor , was last seen locally in The Lt of Inishmore . Previous local credits includes Felix in The Odd Couple  and as Andre Borchevsky , Pete, and Herbert in last year's Red Herring. Prior to that he played Nat in Humpty Dumpty with the Loose Affiliation of Artists at CST and was seen as Ivo Pasic in Ambition Facing West at the Garvin Theater with the Santa Barbara City College Theater Group. Other SBCCTG credits include You Can't Take It With You (Henderson), Wild Oats (Reverend Ephraim Smooth), Gross Indecency: The Three Trials of Oscar Wilde (Edward Carson), Terra Nova ( Edgar "Taffy" Evans), Private Eyes (Adrian),  and multiple roles in both The Compleat Works of Wllm Shkspr (Abridged) and The Laramie Project. Musical credits include Caleb in The Spitfire Grill, Sheriff Ed Earl Dodd in The Best Little Whorehouse in Texas, Albert in Bye Bye Birdie  and Arvide in Guys & Dolls.  He has appeared in over 40 stage productions and is a multiple award winner for his stage work.  Professional credits at the Rubicon Theater include A Streetcar Named Desire starring Linda Purl as well as multiple roles in The Boys Next Door directed by Rod Lathim.
Bill's next project will be directing It Had To Be You at Center Stage Theater in December. Bill owns Egan Entertainment, a local professional DJ and live entertainment company and also works for Citrix Online.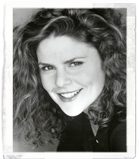 Elizabeth Gorcey – Voiceover Talent (Klara Benz)
Elizabeth Gorcey was born in Long Branch, New Jersey.  After winning several awards for her art and acting in such films as Footloose, Teenwolf and TV Shows -Highway to Heaven, Beauty and the Beast, Max Headroom, Ms. Gorcey dove into work behind the show business scenes, which included directing and producing.
Adopting Ginny was Elizabeth's documentary directorial debut, winning many honorable mentions at festivals and featured on CNN.  Ms. Gorcey completed The Actors life, in which she is a producer, working along with documentary filmmaker, Chuck Workman (Oscar winning director). She is in the editing phases of a documentary she has directed and produced, How Old is Old, which features Judge Judy, Tony Curtis, Doris Roberts and Tony Bennett.  
The award winning, Breast Pump & Blender(B&B)  marks Ms. Gorcey's narrative directorial debut.  B&B won Platinum Best Drama Short Picture at WorldFest Film Festival in Houston.  Both stars of this picture, Justina Machado and Bryan Callen confirm that Ms. Gorcey is a "true actor's director".  B&B was recognized at many festivals and went on to earn distribution.  Other credits include Just Another Man's Story starring Doris Roberts.
Prior to this Ms. Gorcey worked with Robert Yuhas Productions, producing and directing for A&E and Discovery Channel.
Production is not new to Ms. Gorcey, as she has been organizing, raising funds and bringing about awareness for years with her nonprofit art program for terminally ill children, titled Caring Strokes.  Ms. Gorcey raised hundreds of thousand of dollars from folks like Geffen Records, Southern California Edison, Mattel Foundation, etc., for LAC+USC County Medical Center, which was just one of the hospital facilities she ran the  Caring Strokes Program from. 
A woman who believes in trusting her own instincts, as well as giving something back to the community and the world.  "Creating is nourishment for my soul" affirms Ms. Gorcey.
Also for additional information please visit Ms. Gorcey's website www.elizabethgorcey.com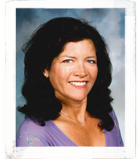 Roselynn Pilkington – Voice over Talent (Eugen Benz)
Roselynn Pilkington is a native of Santa Barbara California.  She has lived in Santa Barbara County for the past forty-six years, and is currently living in Summerland.  She is a child of six and was blessed to be born the third, right between two boys then her younger sister. She graduated from U.C.S.B. with a B.A. inter-discipline studies and a minor in communication. She has been a part of SAG for the past nineteen years.  Her career has consisted of several voice over jobs and a wonderful Film called Steal Big Steal Little directed by Andrew Davis, where she had the chance to work with Andy Garcia and Allan Arkin.   Animation has been a favorite part of her career. She has enjoyed sharing her roles with her kids and family. Laughter is huge in her life and is consider a healing mechanism. When she is not on set she is teaching either English or Algebra to children of all ages. Education plays a huge part of her life. An important aspect of her life is family, Cassandra who attends Santa Barbara Jr. High in eighth grade whose long goal is to become a dermatologist and Julian in 6th grade plans to become a pro-baseball player.